Best Home Security System
After reviewing all the top home security systems for 2017, we found that reputation, recognition, technology, and dependability matter the most.
Latest UpdateFebruary 1, 2017
We invested over 700 hours in our quest to uncover the truth about the home security industry. We surveyed 100 homeowners with active security systems, got opinions from top security experts, read over 60 articles and studies, reviewed 38 companies, collaborated with law enforcement agencies across the country, and tested the buying process for all of our top picks.
Our Top Home Security Systems:
Best for Recognizability and Professional Installation: ADT
ADT is arguably the most recognizable name in home security. The name itself on a sign outside a home will make intruders think twice. It excels in home automation and offers all the technology you need to turn your home into a fortress. It even offers hard-to-find medical alert protection. ADT also has six in-house monitoring centers, more than any of the top companies. ADT isn't the best choice for those on a budget: There's no pricing information online, and all equipment must be paid for upfront. It will be interesting to see what 2017 holds as ADT was purchased by private equity group, Apollo, and will merge with Protection 1. The most popular brand in the industry seems primed to grow even larger the next few years.
Best Technology and Mobile App: Vivint
Vivint rolls the industry's best technology and innovation into an attractive month-to-month service package. The mobile app, which you'd probably use daily, blows away every other company on the list (it averages 4.5 stars out of 5 from over 21,000 Google Play and nearly 5,000 iOS users). Vivint Sky will notify you if a door wasn't locked when you leave your house. The downside with Vivint has always been two-fold: It's more expensive than the rest of the industry and sports a spotty customer service reputation. You get what you pay for in terms of equipment and functionality, plus there are positive signs of Vivint turning around the poor customer experience.
Best for Low Up-front Cost and Initial Phone Call: Protect America
Protect America is the cheapest to get up and running among the big-name home security companies, but that's only if you go the landline route at only $20/month for monitoring. (Keep in mind, the cellular monitoring will cost you over $40/month.) Also, there are no up-front costs at all — activation and installation are free, and so is the equipment. Protect America will lock you into a 36-month contract, with only a 14-day return policy, and a pay-in-full policy should you decide to cancel after that. The company does get a special callout for having a great initial phone call that was helpful, clear, and informative.
Best for Customer Service and Businesses: Protection 1
After being in business for over 25 years as its own entity, Protection 1 will be merged under the ADT brand, following the latter's acquisition by Protection 1's parent company, Apollo. What this means is still up in the air, but Protection 1 has a great reputation in the home and business security spaces. Our initial phone call was efficient and lasted a total of 12 minutes (some lasted over 40). Protection 1 also has a long history of great customer service; however, the website isn't very transparent and finding information about cost and various packages is difficult compared to other companies.
Best for Overall Reputation and Customization: Frontpoint

Frontpoint leads the home security industry in flexibility and customer satisfaction. Instead of requiring consultation, professional installation, and multi-year contracts, Frontpoint allows you to design your own system from scratch: you choose sensors, a monitoring package, and contract terms as you see fit. Large upfront equipment costs are a drawback: If that's an issue, you're better off with Protect America or Vivint, who front equipment in exchange for longer contract terms. But if you can afford it, you'll likely be satisfied with Frontpoint — most customers say they'd recommend it to a friend.
Best for All-Around Value: Link Interactive

Link Interactive isn't as widely known as some of our other top picks, but it's certainly one to keep an eye on. The company offers monthly cellular-monitoring packages, home automation, and energy management at just $35 per month. For an extra $5 per month, you can get video monitoring as well. Link Interactive is part of Mountain Alarm, which has been in business for over 60 years and has a solid reputation — with an A+ Better Business Bureau rating. Look for Link Interactive to continue pushing ADT, Frontpoint, and Vivint in terms of flexibility, pricing, and home automation, which will only help improve an already competitive industry.
Best for Flexibility and Easiest Barrier to Entry: Simplisafe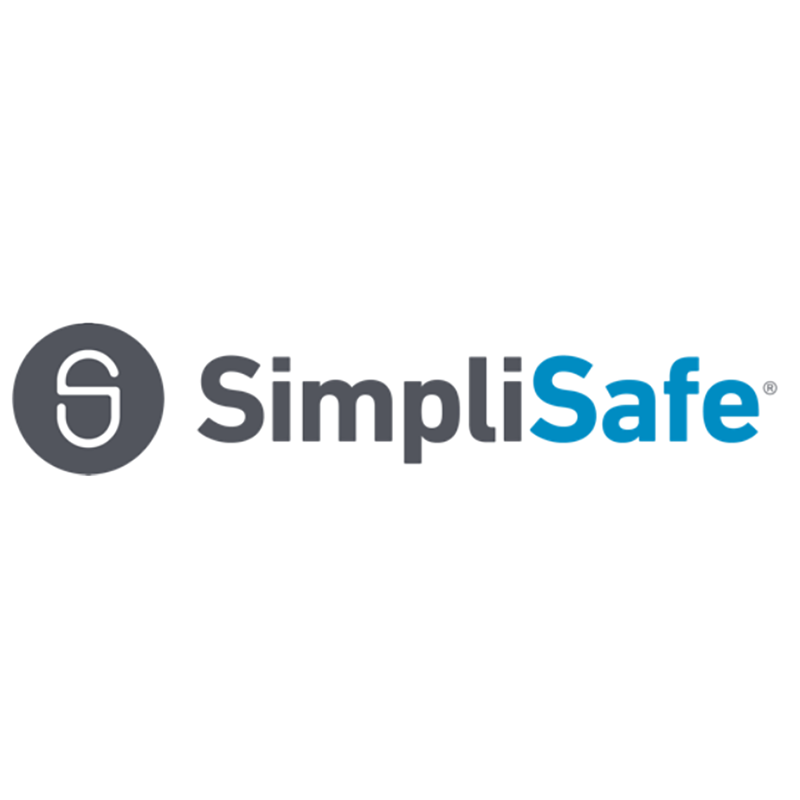 SimpliSafe offers contract-free packages on DIY systems that are easy to use and install, and you can upgrade to professional monitoring for $15 per month. You can even try it for 60 days and return for a full refund if you don't like it. SimpliSafe is missing home automation technology and higher-end surveillance cameras, but a good selection of intrusion and environmental sensors covers the basics. There's one catch: Reports have shown hackers can disable the system with basic knowledge and about $50 worth of equipment.
Why 28 Home Security System Providers Didn't Make the Cut
Methodology: How We Made Our Decisions
Before we dive in, just a few notes about this review. Our focus is on full-service home security providers that offer equipment and monitoring. This includes both self-installation home security providers (Frontpoint, Protect America, Link Interactive) and companies that offer professional installation (ADT, Vivint).
All of our top picks also offer home automation, with the exception of SimpliSafe, but we included it because it's a unique, commitment-free alternative that deserves to be mentioned with the big players.
A few factors to keep in mind as you read through the rest of this review:
We did not review individual pieces of equipment or security technologies.

We aren't a team of security and software professionals, nor do we claim to be. However, we consulted with home security experts and built our methodology around the factors that carried the most weight among shoppers. We should also point out: Many home security providers slap their label on devices from the same equipment manufacturer.

We didn't rate companies when it comes to packages and pricing, but did assess costs for monitoring and equipment to determine overall value.

The quote process is far from straightforward, and it would be misleading for us to simply recommend certain brands or packages based upon a listed price. Most companies also offer customized pricing solutions for equipment add-ons, and while we can break down the individual cost of a piece of equipment or monitoring plan, the entire cost is still variable depending on the individual.

Our list started with 38 companies, but several were dissolved or didn't qualify as a home security provider.

We eliminated 13 brands that are no longer in business or were actually software platforms or resellers as opposed to an actual, full-fledged home security company.
Brands That Were Cut Because of Regional Availability

9 disqualified

Any company without a national presence was cut. National availability is a great indication of quality and stability, but we also wanted to ensure our recommendations would remain accessible to readers across the country.
Guardian Protection Services
Aloha Alarm
EMC Security
Ackerman Security Systems
CPI Security
AlarmForce
Central Security Group (formerly SecureNet)
Vector
ASG Security
Brands That Were Cut Because of Self-Monitoring

1 disqualified

We chose only to include brands that offered professional 24/7 monitoring. Yes, DIY monitoring is a growing trend (check out our DIY home security review for more info), but our recommendations needed to at least have the option for that additional layer of protection.
Brands That Were Cut Because of Landline and Broadband Connectivity

4 disqualified

Only brands that offer wireless hardware and cellular monitoring connectivity passed through this round of cuts. Cellular systems are much more reliable than landline or broadband systems and aren't restricted to certain locations or ISPs.
AT&T Digital Life
Comcast Xfinity Home Security
LifeShield Security
Century Link Home Security
Brands That Were Cut Because of Conglomerate Restrictions

1 disqualified

And finally, we cut any brands that require you to either A) be an existing customer of their parent company, or B) subscribe to an additional service.
We Took It A Step Further
The home security industry is largely unstandardized, and shopping for the best home security system can be tedious. That's why we chose to go even further and make another round of cuts based upon "headache factor," what others are saying, and keeping up to the standards of today's technology. To do that, we handed out some additional scores based on the following:
Public Opinion and Presence, 25% Weight

We compared the number of Angie's List reviews with the number of BBB complaints over a 12-month period. We also factored in recognizability, popularity, and overall presence.

Ease of Startup / Transparency of Cost, 25% Weight

We made a judgment call regarding things like: Does the website offer enough information to make an educated purchase? How many clicks does it take to get there? And are you required to read any fine print?

Competitive Pricing, 25% Weight

We gathered each brand's cheapest cellular package, added all fees and equipment costs, and determined the total 12-month cost. Any brand that priced higher than average was scored negatively.

Technology, 25% Weight

We gave credit to companies who are forward-thinking and are pushing the entire industry ahead in terms of technology. This includes giving more credit to providers with a great mobile app (that actually works) and those that integrate with new technology. Forward-thinking is important!
Our Approved Home Security Brands
So, after pitching our catalogue of brands against the above filters, we were left with 10 semi-finalists:
Best Home Security Systems: Summed Up
Other Recommendations (Honorable Mentions)
There were three companies that made it through our entire funnel, but we didn't think they were standouts in a particular area. All are worth keeping an eye on in the future and during your purchasing process. We've included some reasons why each didn't quite make the cut, but each still boasts plenty of positive points.
LiveWatch
Formerly known as SafeMart, LiveWatch offers two easy-to-install equipment bundles that can be outfitted with several different monitoring plans. There's a 12-month monitoring contract and the basic plan runs $30. LiveWatch is a decent option if you're on a budget, but we were stuck on the phone for 43 minutes, some of which was spent trying to sell us on the brand itself.
Monitronics
No matter how we sliced it, Monitronics failed to stand out from the competition. Another downside is that it won't allow renters to purchase and set up a system – the actual homeowner is required to do the dirty work. The pricing is in line with most other home security systems, but there's no place where Monitronics "wins" — instead, it's acceptable across the board.
Alarm Grid
Alarm Grid offers a la carte equipment and the lowest monitoring fee in the business; however, its online presence is too nonexistent for us to recommend it over the competition. It also requires a working knowledge of standard security equipment to get started and the up-front costs aren't exactly cheap (second highest from our calculations).
Our Reviews of the Best Home Security Systems
ADT Review
ADTMonitoring Price:$37 - $60 / month (3 packages)
Equipment: $99 - $449 / year (with three-year contract)
Contract Terms: 12 months, 36 months
ADT is virtually unmatched when it comes to the whole package of technology, professional installation, monitoring, and notoriety. It offers your standard door and window sensors, plus motion and glass-break sensors and surveillance cameras. There's also the option to add smoke and carbon monoxide alarms that link into your security system, so if there's a fire or a gas leak, ADT will know and alert the authorities. In addition, ADT is one of the few home security providers that offers medical alert pendants, which are great for older adults in the home. Where ADT really excels, though, is home automation: You can seamlessly control your security system, lights, garage door, thermostat, and door locks from your smartphone or computer anywhere in the world.
Customer service is another story. Of its 153 Better Business Bureau customer reviews, 144 reported a negative experience with the company; over 95 percent of respondents said they were unlikely to recommend ADT to a friend. The reasons vary widely, and we aren't sure if the number of complaints is a result of ADT being that bad or if it's reflective of the sheer volume of customers ADT has in all areas compared to other providers. Still, where there's smoke, there's usually fire.
A Closer Look at ADT's Features
| | |
| --- | --- |
| Monitoring Price | $37 - $60 / month |
| Equipment Price | Free with basic packages |
| Contract Terms | 36 months |
| Cellular Monitoring? | Yes |
| Installation | Professional |
| Ability to Relocate? | Yes |
| In Business Since | 1874 |
| Better Business Bureau Rating | A+ |
| Best For | Recognizability, professional installation, automation |
| Falls Short | Expensive, poor customer service |
Most popular company: ADT has been in business for over 140 years. The company sign and logo are by far the most recognizable symbols in the industry. Something has to be said about having a dominating market share and a valuation of nearly $7 billion.
Must contact company for quote: Unlike some of its competitors, ADT doesn't list detailed pricing information on its website. You must contact a representative who will first help you design a custom system and then give you a quote. ADT's refusal to share pricing makes it difficult for comparison shoppers to evaluate equipment costs across separate providers.
Money-back guarantee: If you're dissatisfied with your ADT security system, you can return it within the first six months and ADT will refund your installation fee and any monitoring costs.
Six monitoring centers: ADT owns six monitoring centers across North America to assist you if there's an emergency. Your signal will be transmitted to the nearest monitoring center and a representative will contact both you and the appropriate authorities to ensure you're safe. In the event of a service disruption, your account is transferred to another monitoring station, so you're always protected.
Cellular monitoring: ADT's Remote and Video packages come standard with cellular monitoring (you can add it to the Traditional package for an extra fee). Cellular monitoring is considered more secure than landline monitoring because the latter can be disabled if intruders cut your phone line.
Environmental protection: In addition to the standard intrusion sensors and cameras, ADT offers smoke, carbon monoxide, and flood alarms that connect to your security system. If any of these alarms go off, the monitoring center is notified so they can send assistance your way.
Excels in home automation: ADT offers the most advanced home automation technology of any home security provider. Using its web interface or mobile app, you can arm and disarm your system, check your security camera feeds, adjust the temperature and lights, and lock and unlock your doors. You can even create customized modes that automatically adjust your home to predetermined settings with a single click. ADT also partners with third-party devices like the Ring Video Doorbell and the Nest Learning Thermostat to make syncing them with your ADT system simple.
Medical alert systems: ADT is one of the few home security companies that also offers medical alert pendants. Older adults are often at a greater risk of injury from falls, and if they're home alone, it can be a while before someone finds them. A medical alert pendant empowers them to call for help themselves, even if they can't get to a phone.
ADTEvery high-tech and automation option you could ever want, but the company suffers from legal troubles and customer complaints.

Monitoring Price: $37 - $60 / month
Equipment: Free with basic packages
Contract Terms: 36 months
Vivint Review
VivintMonitoring Price:$40/month, $50/month
Equipment: $550
Contract Terms:Month-to-month
Vivint should get a lot of credit for advancing the home security industry to where it is today. By essentially pioneering home automation, smartphone integration, and other advanced technology, Vivint has firmly entrenched itself as the right option for a large group of customers. Its home automation technology is undoubtedly the best (we're talking 1TB of Space Monkey cloud storage and Amazon Echo integration), but it's also the most expensive. However, if you want innovation and you're willing to spend the money, it's probably the right company for you.
Thanks to its Flex Pay program, Vivint offers month-to-month service like Simplisafe, though the latter is a DIY system that doesn't offer any type of home automation. (Vivint's home automation technology is the best available.) Equipment starts $550 upfront, and any additional equipment can be financed with a 42- or 60-month contract. Or, you can pay upfront — but you'll need to call in order to get prices for most of its equipment, which is kind of annoying, especially considering that we found most of its devices to be on the pricey side.
During our quote process, Vivint came out as the most expensive home security provider. (Its $900 SkyControl Panel is $500 more than the average touchscreen control panel.) You'll get what you pay for in terms of technology and functionality (plus a lifetime equipment warranty). But, its customer service sports an uneven track record. If you really dig into Vivint's record, most of the negative customer service reviews are older — so there's some promise things are getting better.
A Closer Look at Vivint's Features
| | |
| --- | --- |
| Monitoring Price | $40/month for security monitoring, $50/month for smart home features |
| Equipment Price | $550 for the starter kit (42- or 60-month financing offered for extra equipment) |
| Contract Terms | Month-to-month |
| Cellular Monitoring? | Yes |
| Installation | Professional |
| Ability to Relocate? | Yes |
| In Business Since | 1999 (started as APX Alarm Security Solutions) |
| Better Business Bureau Rating | B |
| Best For | Technology, innovation, mobile app, automation |
| Falls Short | High cost, questionable support reputation |
VivintVivint's home automation technology is undoubtably the best, but it's also the most expensive. If you have the money though, Vivint won't disappoint.

Monitoring Price: $40/month, $50/month
Equipment: $550
Contract Terms: Month-to-month
Protect America Review
Protect AmericaMonitoring Price:$20 - $43 (landline), $42 - $55 (cellular)
Equipment: Free
Contract Terms: 36 months
Protect America is the best of the big home security companies when it comes to up-front pricing because, well, there are no up-front costs. There are no activation or installation fees, and the equipment is free. Protect America is entirely DIY, so you'll have to do the installation yourself, but all you have to do is stick each sensor where it belongs. If you don't want to do it, you can pay for someone to come out and help.
Additionally, there's a lifetime equipment warranty so Protect America makes the barrier to entry very easy. The most basic monitoring plan is only $20 per month. We recommend cellular monitoring for a home security system, but that starts at $42 per month. Another nice feature is it offers five different monthly plans. As you scale up to a higher package, you get more included sensors, but that's about it.
Protect America doesn't have in-house monitoring, like ADT or Protection 1. Monitoring is taken care of by Criticom Monitoring Services, which has a solid reputation. In some tests, Protect America had the quickest response time compared to other companies. Other features include the ability for renters to order a system, a GPS car device add-on, and free moving services.
A Closer Look at Protect America's Features
| | |
| --- | --- |
| Monitoring Price | $20 - $43 (landline), $42 - $55 (cellular) |
| Equipment Price | Free |
| Contract Terms | 36 months |
| Cellular Monitoring? | Yes |
| Installation | DIY |
| Ability to Relocate? | Yes |
| In Business Since | 1992 |
| Better Business Bureau Rating | A |
| Best For | Low up-front cost, initial phone call |
| Falls Short | Expensive cellular monitoring packages |
Protect AmericaProtect America offers upgradable packages that require a 36-month monitoring commitment, but you won't have to pay anything upfront for equipment.

Monitoring Price: $20 - $43 (landline), $42 - $55 (cellular)
Equipment: Free
Contract Terms: 36 months
Protection 1 Review
Protection 1Monitoring Price:$35 - $55 / month
Equipment: $Free, $99 activation fee
Contract Terms: 36 months
Protection 1 has been around since 1988 and is known for both home security and business security. The company excels when it comes to customer service and boasts about having no automated phone system. On top of that, Protection 1 ranks at the top of the industry in terms of support. The company responds to and resolves service calls in just one day. Protection 1 has five monitoring centers, second only to ADT's six, and if those resources are combined, that could be a total of 11. (As we mentioned, the two companies merged in 2016, but both continue to operate independently.)
Still, it's not all perfect at Protection 1. The pricing is difficult to find on the website, so you're going to have to call to find out more information. If you go with Protection 1, you also want to be very sure it's the right choice because you'll have to pay the remaining balance on your 36-month contract if you cancel. The monthly monitoring fee varies between $35 – $55 per month. There's also a $99 installation fee. The biggest head-scratcher might be that Protection 1 doesn't show any evidence of offering a warranty on equipment. Most of the top companies offer a lifetime warranty, so that's a major gap.
So, when you add it all up, it's hard to recommend Protection 1 over another company unless you value support and service above all. Since it's merging with ADT, the hope is that customers get the great support and customer service from Protection 1 plus the reputation and technology from ADT moving forward.
A Closer Look at Protection 1's Features
| | |
| --- | --- |
| Monitoring Price | $35 - $55 / month |
| Equipment Price | Free, $99 activation fee |
| Contract Terms | 36 months |
| Cellular Monitoring? | Yes |
| Installation | Both |
| Ability to Relocate? | Yes |
| In Business Since | 1988 |
| Better Business Bureau Rating | A+ |
| Best For | Customer service, support, businesses |
| Falls Short | Lack of transparent pricing |
Protection 1Protection 1 provides a quality internal monitoring service and reliable Honeywell equipment, but you'll have trouble transferring the system to a new home if you move during the time of your contract.

Monitoring Price: $35 - $55 / month
Equipment: $Free, $99 activation fee
Contract Terms: 36 months
FrontPoint Review

FrontpointMonitoring Price:$35 - $50 / month (3 packages)
Equipment: $99 - $449 / year (with three-year contract)
Contract Terms: 12 months, 36 months
Frontpoint builds its business and its security systems around you. It gives you the flexibility to create a custom security solution with all the equipment you need and nothing you don't. If you have questions or need assistance in designing a system, Frontpoint representatives are standing by to help set your mind at ease. Unlike everyone else in the industry, Frontpoint reps won't stuff a system down your throat — they'll actually listen to what you want.
Frontpoint offers three basic packages to choose from, but they're all open to customization. Choose your control panel, how many of each type of sensor you want, your contract term, and your preferred monitoring package. Prices for everything are clearly listed, and your total automatically updates every time you make a change, so you're never in the dark about how much it'll cost you.
As one of the most transparent and flexible home security companies in the industry, Frontpoint makes buying and installing your system a breeze.
Most home security companies require you to speak to a representative and even consent to an in-home consultation before you can get a quote, but Frontpoint lets you purchase your system online. If you need assistance in designing a system, though, you can contact the company by phone or fill out the quote form online and a representative will contact you. They'll walk you through the available options and give you personalized equipment recommendations, so you can feel confident that your home is adequately protected.
Consumers overwhelmingly praise Frontpoint's customer service. Of its 91 Better Business Bureau reviews, 81 have been positive; 86 percent of respondents said they would recommend Frontpoint to others. Customers report that representatives are patient, knowledgeable, and quick to respond when you need them. Amazon customers also lauded Frontpoint with a rating of 4.4 out of 5 stars.
Frontpoint takes its dedication to customer satisfaction one step further, offering a 30-day risk-free trial on all systems. If you're unhappy with your system after it's installed, you can return it within the first month at no cost to you for a complete refund.
A Closer Look At Frontpoint's Features
| | |
| --- | --- |
| Monitoring Price | $35 - $50 / month (3 packages) |
| Equipment Price | $99 - $449 / year (with three-year contract) |
| Contract Terms | 12 months, 36 months |
| Cellular Monitoring? | Yes |
| Installation | DIY |
| Ability to Relocate? | Yes |
| In Business Since | 2007 |
| Better Business Bureau Rating | A+ |
| Best For | Overall reputation, flexibility, transparency |
| Falls Short | Expensive equipment |
Transparent pricing: Most home security companies won't give you any pricing information unless you call for a quote. Frontpoint gives you the exact cost of every sensor, control panel, and monitoring package so you know exactly how much you're paying. And there are no hidden fees.
Choose your contract term: The majority of home security providers require a three-year contract, but Frontpoint gives customers the option to choose a one-year contract instead. It's great if you're unwilling to make a long commitment, but if you know you're going to keep your system for several years, the three-year contract saves you $275 annually.
30-day, risk-free trial: Unlike most home security providers, Frontpoint allows you to return your system within the first 30 days for a full refund for any reason. You won't even have to pay return shipping.
GE equipment: Frontpoint uses industry-standard GE control panels and sensors recognized as some of the most popular, secure, and reliable options available.
Wide array of sensors: The company offers basic door, window, and motions sensors to detect intruders, but it also has less common offerings like glass-break sensors. You can also get surveillance cameras and smoke, carbon monoxide, and flood sensors that link to the rest of your security system. The only thing Frontpoint is missing is medical alert monitoring — useful in homes with older adults who may be at a greater risk of falls.
Wireless, cellular monitoring: All of Frontpoint's plans come standard with cellular monitoring. It's more secure than landline monitoring, which thieves can easily disable by cutting your phone line. Barring the failure of cell towers in your area, your system will be able to report any emergencies to the monitoring center.
Choice of monitoring packages: If you're interested in basic security system monitoring, you can get by with the Protection Monitoring package for $35 per month. This covers all sensors and sends immediate alerts to the monitoring center if a sensor is triggered. The $45 Interactive Monitoring package enables you to remotely arm your system and control your lights. It will also send email or text alerts, so you know when something's wrong while you're away. Those interested in surveillance cameras or more advanced home automation features like an automated thermostat and door locks should choose the $50 Ultimate Monitoring package.
Three-year warranty: If a sensor or control panel breaks within the first three years after your purchase, Frontpoint will send you a new one at no cost.
Crash & Smash protection: If a thief tries to disable your alarm system by smashing the control panel, a signal will immediately be sent to the monitoring center.
Remotely monitor your system: Frontpoint has mobile apps for iOS, Android, BlackBerry, and Windows devices. You can view security system details, see alerts, check surveillance cameras, and remotely arm and disarm your system. If you go with the Interactive or Ultimate Monitoring packages, you can also adjust home automation settings remotely.
Simple setup: The control panel comes preconfigured; all you have to do is plug it in. To hang sensors, just peel and stick them to the walls. Once setup is complete, you can call Frontpoint and a representative will verify everything is working and activate your system.
FrontpointFrontPoint offers three upgradable packages that require a minimum 36-month monitoring contract, all backed by its stellar reputation.

Monitoring Price: $35 - $50 / month (3 packages)
Equipment: $99 - $449 / year (with three-year contract)
Contract Terms: 12 months, 36 months

Link Interactive Review

Link InteractiveMonitoring Costs:$30 - $40 / month (3 packages)
Equipment: $230 - $540 (6 different packages)
Contract Terms: 36 months
Link Interactive is coming on strong recently in the home security market and is not showing any signs of slowing down. The company got a nice boost by partnering with Costco, but Link Interactive is now out on its own since that partnership has ended. It's another DIY option (like Frontpoint, Protect America, SimpliSafe, and others) so you'll have to do the install yourself.
The company was founded in 1952 as Mountain Alarm, so it's not exactly new, but the brand identity and product offering have evolved rapidly. Link Interactive is flying under the radar without spending a ton of money on sales and advertising like the other big companies, and it continues to grow. It's one of the providers that's pushing the industry to be better. The monthly monitoring price is relatively low ($30 for the basic package), but you need to get the Gold package at $35 to take advantage of the top-notch home automation features. Over 90 percent of people said the system was easy to install, and close to 100 percent of customers would recommend the product to a friend.
One other note about Link Interactive is that the company leverages Alarm.com's technology to power the mobile home automation experience. Alarm.com has a great reputation for its technology — just look at the app reviews and you can see it's solid. The Android app has a 4.4/5 rating with over 18,000 reviews; the iOS app isn't as great with a 3.5/5 rating, but that's still better than most with the exception of Vivint.
On a negative note, Link Interactive only has a one-year warranty on equipment, which is far behind most of the industry. It doesn't have the name recognition and established brand of an ADT, Vivint, or Frontpoint, but there's plenty of promise that Link Interactive will continue growing as one the of the best all-around home security solutions out there.
A Closer Look at Link Interactive's Features
| | |
| --- | --- |
| Monitoring Price | $30 - $40 / month (3 packages) |
| Equipment Price | $230 - $540 (6 different packages) |
| Contract Terms | 36 months |
| Cellular Monitoring? | Yes |
| Installation | DIY |
| Ability to Relocate? | Yes |
| In Business Since | 1952 |
| Better Business Bureau Rating | Inconclusive |
| Best For | All-around value |
| Falls Short | Not recognizable, one-year equipment warranty |
Link InteractiveLink Interactive offers three standalone security packages that can be equipped with cellular monitoring – as long as you're willing to sign a 36-month contract, of course.

Monitoring Costs: $30 - $40 / month (3 packages)
Equipment: $230 - $540 (6 different packages)
Contract Terms: 36 months

Simplisafe Review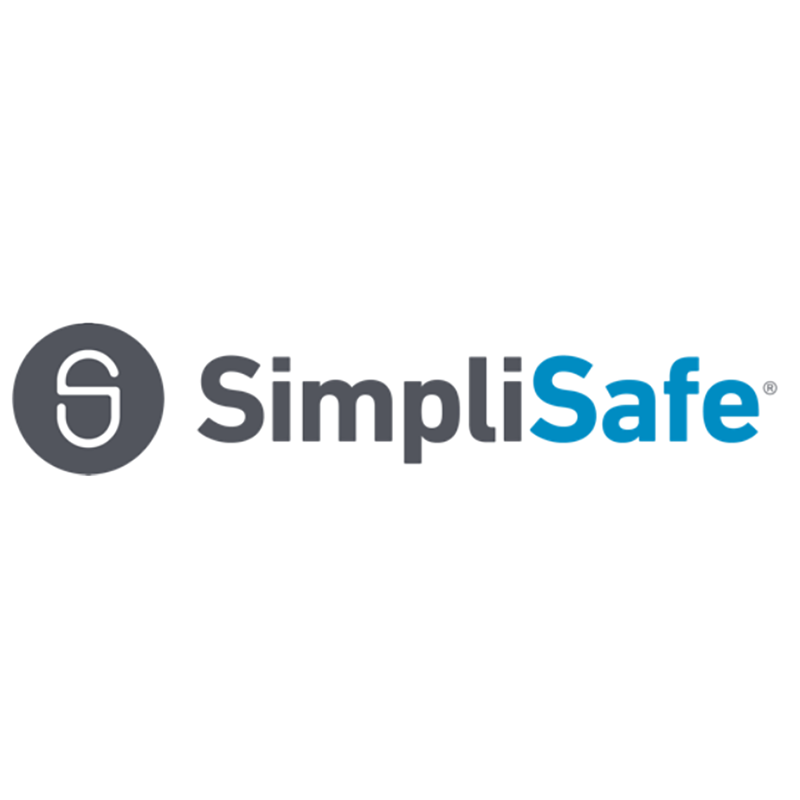 SimpliSafeMonitoring Price:$15 - $25 / month
Equipment: $230 - $540 (6 different packages)
Contract Terms:Month-to-month
SimpliSafe's mission is right in the name: Keeping your home safe should be simple. In defiance of an industry riddled with hidden fees and long-term commitments, SimpliSafe promises contract-free, customizable security packages and transparent prices to take the headache out of buying a home security system.
On flexibility and simplicity, SimpliSafe is untouchable. There are no contract terms and you can customize your system with a host of environmental and intrusion sensors. SimpliSafe's website clearly lists its affordable pricing, and you can purchase equipment directly from it without speaking to a representative. There are no installation or activation fees: The equipment comes pre-programmed and you'll install it yourself.
SimpliSafe's flexible and affordable approach to home safety is a breath of fresh air, but studies have shown hackers can bypass its alarms with basic equipment.
The wireless systems function through a cellular connection, and you can monitor them from SimpliSafe's mobile app, which offers custom email and text alerts. This puts monitoring in your hands, but if you want backup, professional monitoring is available for $15 per month. If there's any unusual activity, the monitoring center can notify the appropriate authorities. Otherwise, it's up to you to call the cops if you get pinged with suspicious breach alerts.
On its website and marketing materials, SimpliSafe acts as if these measures alone can turn your home into a fortress, but that's not the case. For one, SimpliSafe's equipment selection is simply not as robust as the competition: Fans of surveillance cameras or home automation technology will have to look elsewhere.
More troubling are recent reports that hackers with basic skills and equipment can remotely shut down SimpliSafe's systems. The usage cases are rare, but as far as we can determine, SimpliSafe hasn't resolved the issue yet. A straightforward purchasing experience and a user-friendly system might not be enough to mitigate weak encryption. SimpliSafe isn't the only home security provider with this vulnerability; in theory, all cellular systems can be compromised with the right equipment. But some providers (like Frontpoint) can recognize jamming and send a signal to the monitoring center. SimpliSafe can only alert you.
Forbes went into detail on SimpliSafe's system security vulnerabilities, detailing how sufficiently motivated hackers could break in and even demonstrating in a video how one can defeat the system with a small magnet and some tape: "One major problem is that the sensors are one-way devices, meaning that they send an alarm signal to the gateway when they are tripped. All of the alarm sensors transmit on one frequency, which can be easily determined on the internet … The problem with this design is that the gateway receiver can be jammed, just like a denial of service (DoS) attack on network servers. The receiver, which must process signals from the alarm trips, is blinded and never gets any notification of an alarm condition."
A Closer Look at Simplisafe's Features
| | |
| --- | --- |
| Monitoring Price | $15 - $25 / month |
| Equipment Price | $230 - $540 (6 different packages) |
| Contract Terms | Month-to-month |
| Cellular Monitoring? | Yes |
| Installation | DIY |
| Ability to Relocate? | Yes |
| In Business Since | 2006 |
| Better Business Bureau Rating | A+ |
| Best For | Budget, non-committers |
| Falls Short | No home automation, lack of advanced features |
SimpliSafeSimpliSafe offers the most affordable standalone security kits in the business. Plus, you won't have to sign any contracts.

Monitoring Price: $15 - $25 / month
Equipment: $230 - $540 (6 different packages)
Contract Terms: Month-to-month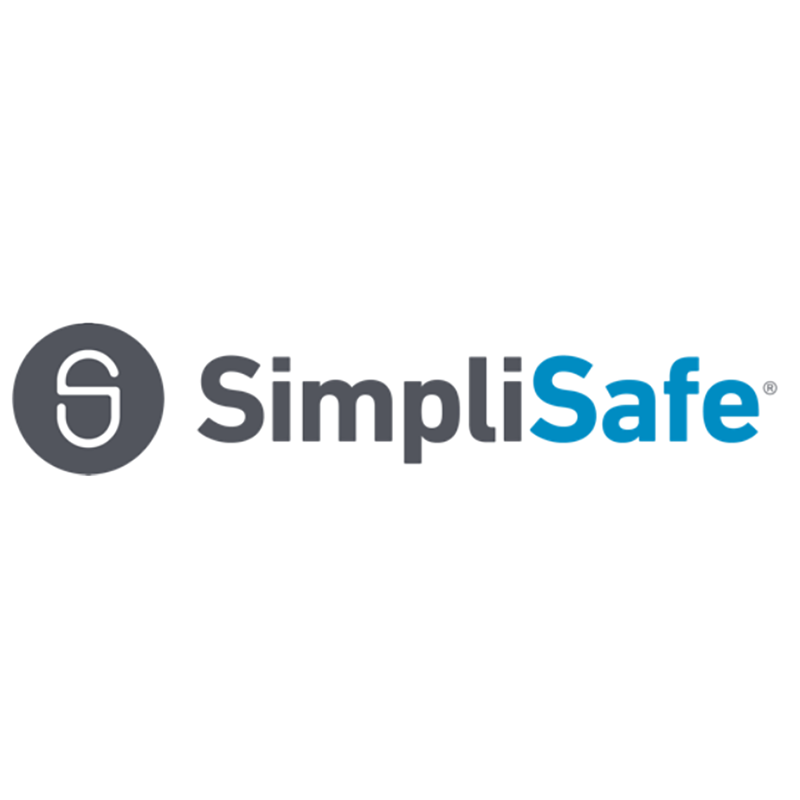 What You Need To Know Before Buying
Brand Reputability Is Key
Just under 50 percent of the people we surveyed felt that a brand's reputation is the most important factor when choosing the best home security system. We made the phone calls. We labored over spreadsheets. We did the dirty work. And do you know what we discovered? They're right.
Home security is a notoriously unstandardized industry. Unexpected costs (especially for renters), cryptic contractual stipulations, and inconsistent service packages make it hard for shoppers to gauge and compare prices. That's why a brand's reputation – the level at which it bothers to cater to customers – is at the top of our priority list.
The Shopping Experience Is Less Than Ideal
Shopping for home security is all about the quote, but be warned: getting your hands on one is unnecessarily tedious. Conversations with salespeople can take upwards of 20 minutes, and offer little to no information that isn't already displayed on the website. (You'll end up on the line with at least two different company representatives anyway, so we'd advise skipping live chats altogether.) For example, here's a tidbit from one of our researcher's live chats:
"Hi, I've got a quick question: Is there any cost associated with relocation for existing customers?"
"Hello. For relocation you would need to speak to our relocation department via phone there are no moving fees that i'm aware of."
During the call, you'll schedule an appointment with a specialist who'll walk you through a full-blown consultation. It might be same-day, or it might not, and sometimes it requires a home visit, so be prepared to block out some time.
Then, and only then, will you get your quote.
It's understandable that providers who build systems on a case-by-case basis would hesitate to dole out generic quotes. But in today's world, transparency of cost is key, and the ability to quickly provide would-be customers with a ballpark figure would surely give one company an edge over the others.
While we're on the topic of transparency, it's worth noting just how obfuscated many of the websites are. Seriously, this industry has some catching up to do. We gathered the lowest monthly monitoring costs from figures displayed online and compared them with those we were quoted on the phone. Outside of SimpliSafe (who remained a consistent $14.99), we ran into some pretty significant discrepancies. For example, LiveWatch touts $19.95 per month online, but by the time our call was over, it had jumped to $35.90.
Signing a three-year contract with big league providers isn't the best option for absolutely everyone. Check out our DIY home security review for recommendations that put the user in total control, all without a monthly fee (except you might not want to pass on monitoring).
The Basics of a Home Security System
Levels of Protection
Advertising differs greatly from brand to brand, but when it all boils down, there are four fundamental levels of protection: intrusion, environmental, surveillance, and life safety. Being familiar with these terms will help you understand your needs and expedite the shopping process.
Below are a few examples of devices found in each category:
Intrusion Protection
Environmental Protection
Surveillance
Life Safety
What's Involved
At the very least, all home